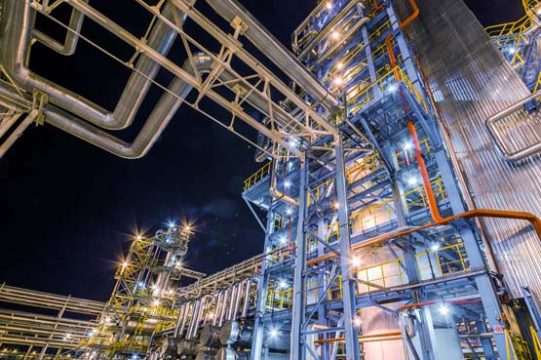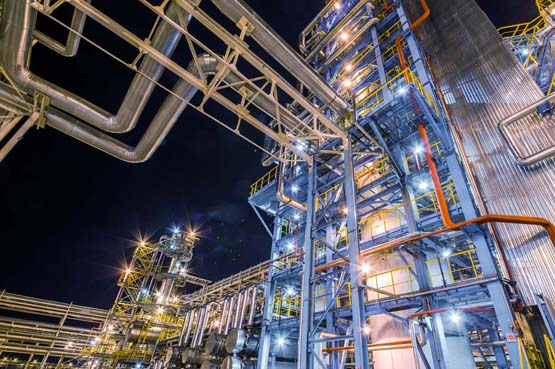 We are a dedicated, specialist Electric Trace Heating engineering company, offering optimum technical and economic solutions for the design, supply and installation of electrical trace heating systems.
The company has established an enviable reputation in the United Kingdom, Europe and Worldwide within industrial and commercial sectors for its ability to handle complete electric trace heating projects effectively and efficiently.
Our dedication to electrical trace heating , allows the company to independently design and install the most suitable trace heating system to match the requirement, without technology or manufacturing bias.
The core industries we serve are Power Generation, Oil & Gas, Petrochemical, Pharmaceutical, Nuclear, Refrigeration, Water, Food & Beverage, Transport, General Engineering, Chemical and Commercial Building.
Delta 'T' are directly approved to work on a multitude of major blue chip company sites and control numerous on site term contracts within the industries described above.
Delta 'T's expertise can be demonstrated by the diverse applications undertaken, which as well as many specialist applications, include:-
– Temperature maintenance & heat up of pipes, tanks, vessels, and hoppers.
– Frost protection of water services, sprinkler systems and associated plant.
– Frost heave prevention to cryogenic storage tanks.
– Gas Holder freeze protection.
– Temperature maintenance of hot water services.
– External road, ramp and stair tread heating.
– Gutter and roof heating.
– Underfloor heating.
– Leak detection & monitoring systems.
– Hazardous area approved trace heating systems.
We work closely with designers, engineering consultants and plant operators using our vast experience to ensure system designs minimise capital expenditure, optimise plant energy and operating costs, fully facilitate plant operational needs and simplify maintenance routines.
Our services cover all aspects of a project from detailed design, manufacture, supply, installation and/or supervision through to annual audit and maintenance contracts.
Detailed as-built drawings and mechanical catalogues complement the installed system.
To complete our comprehensive services portfolio we also design and supply custom built control systems.
Our vast portfolio of successfully completed projects across a wide range of Industries proves testament to our design and application knowledge and expertise.
HEALTH AND SAFETY:
In conjunction with our Health and Safety Management Consultants, we ensure that we continue to adhere to best practice and keep to our zero accident record. Method statements, risk assessments and safety plans are prepared specific to the site works to be undertaken.
We are accredited by and hold SAFEContractor (Alcumus) and SMAS (Safety Management Advisory Services Limited) contractor approval, widely recognised within the UK as premier schemes for businesses.
Where required, site supervisors employed hold IOSH accreditation and our engineering schemes are undertaken in association with CDM requirements.
EVIRONMENTAL:
Delta 'T' meets the exacting environmental requirements expected by today's customers. Our environmental policy and environmental impact assessments demonstrate our focus and continuing commitment to this aim.
QUALITY:
Delta 'T' has accreditation to ISO9001:2008 and all trace heating systems designed and installed are to BS EN 62395 Part 2 (superseding BS 6351).
CONTRACTOR COMPENTENCY:
We are registered to Achilles UVDB and hold Achilles contractor certification, Category B1. We are independently audited by BP Chemicals and hold accreditation of the Humber Bank Contractor Competency scheme known as "CONCOM".
SAFETY PASSPORTS & ACCREDITATIONS:
All our site engineers carry CCNSG safety passports as a minimum and also hold numerous construction main contractor safety passports and accredited certification as appropriate for areas such as, but not limited to: COMPEX testing / inspection, confined space working, PASMA scaffolding, IPAF access equipment and CSCS safety skills.
INSURANCES :
Employers Liability – £10 million GBP
Public / Products Liability – £10 million GBP