Trace Heating – Frost Protection
Frost or freeze protection of charged water pipe work is a necessity for all critical water services and exposed pipe work.
Thermal insulation alone is no guarantee against water or water based products freezing during winter.
Although efficient and controllable frost protection can generally be best achieved using self regulating heating cables in conjunction with simple ambient or line sensing thermostats, maximum exposure temperatures, practical circuit lengths and complexity of pipe work configurations may be better facilitated by use of fixed resistance cables.
Whether copper, stainless, composite or plastic pipe work, feeding water services, sprinkler systems, fire hoses or other services- electrical frost protection provides the reliable solution.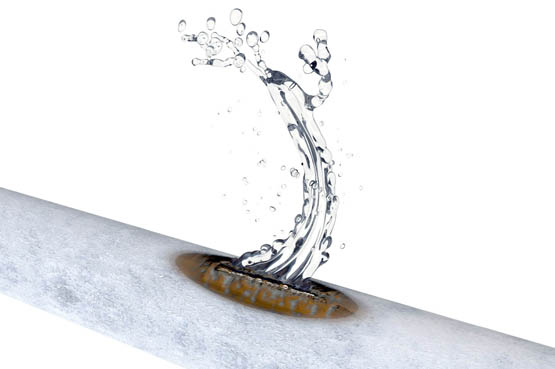 In some instances additional heat up facility may be required, typically for pre- heating of pipe work / vessels prior to introduction of temperature sensitive products, melt out of product or in line heating of flowing gas. 
Delta 'T' design engineers are always available to discuss your full needs and ensure the best solution. 
Depending on the above design criteria, cable selections may include self regulating, constant output, mineral insulated, fixed resistance or power limiting.
Electric trace heating can offer a clean, reliable, low maintenance, controllable, safe and cost effective means of maintaining temperature when compared with steam or jacketed heating systems.
Benefits:-
Reliability of services

No collateral damage as a result of burst pipes
Long life expectancy
Energy efficient
Automatically and easily controlled
Approved and time proven products